WE HAVE AN AWESOME TEAM OF PROFESSIONAL MUSICIANS, SINGERS, DANCERS AND MORE
Founder / Executive Director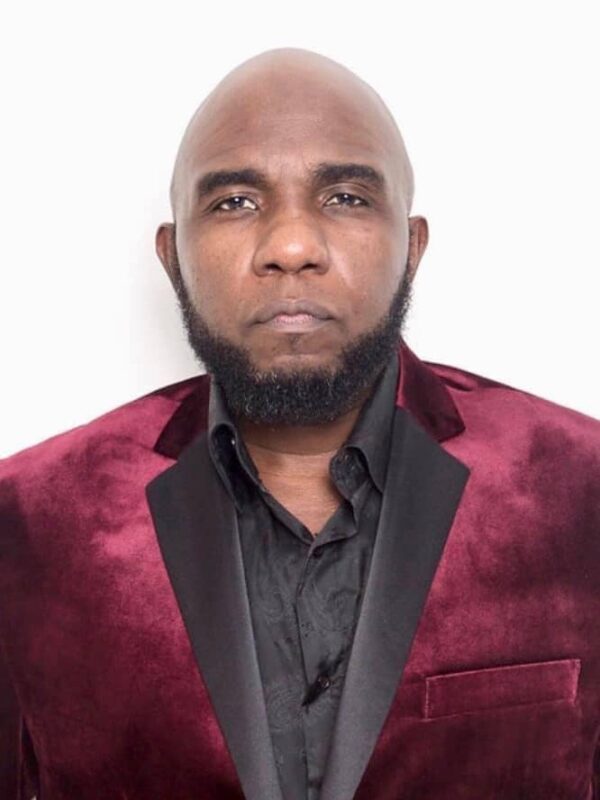 Producer, Arranger, Writer, Musical Director, Program Director Of Hallelujah 95.3FM, CEO of D-Reel Productions
If when you hear Berry Gordy or Quincy Jones, you imagine a huge mogul who lives in the big cities like New York or L.A. and is untouchable, think again. Darius "Doc D" Baker has been developing artists and giving them a platform to catapult into stardom for decades. He has been doing this from the city he was raised in, Tallahassee, Florida. This proves that you don't need to necessarily move to the bigger cities in order to be effective. His talents as a musician, producer, writer and arranger are only a few things that make him well respected in the music industry. His experience as an artist and radio executive gives him the tools to help many artists along their musical careers. In radio, he is a 3x Stellar nominated radio programmer, Tampa Bay Gospel Awards Radio Host of the Year (2019) and credited for building two gospel stations from the ground up. Those stations are WHBT Heaven 98.3FM (Cumulus Broadcasting) and the station that he currently operates, WTAL Hallelujah 95.3FM (Live Communications). It's no wonder why he was featured in the national publication Radio Ink magazine as a future leader in radio.
An accomplished producer extraordinaire, Darius specializes in a variety of music forms ranging from Gospel, Rap, Hip-Hop, R&B, Country, Blues, Pop and more. To sum it up…….. "If you want a hit record, you need to get, "Doc D".
In 2005 Baker created Tallahassee Nights Live (a monthly musical showcase) to better assist him in developing artists into the stars that they want to be. His musical resume includes the major development of Pat Rowe who was the lead singer of the Motown recording group Prophet Jones; as well as a former musical director and arranger of the band, The Phat Cat Players. When asked why he continues to give so much to aspiring artists, Doc D says "I know that this is my purpose. Oftentimes I have visions on how to improve and help other artists or musicians with me not gaining anything from it. My belief is that my reward will always come from God through his protection and being the ultimate provider for me and my family."
As a professional pianist and music director, Darius Baker has performed and shared the stage with a variety of stars such as: Brian Mcknight, D'angelo, Mary, Mary, George Clinton And P-Funk, Eric Benet, Shanice, The Isley Brothers, Rev. Timothy Wright, Carl Thomas, K-Ci and Jo-Jo, Keith Sweat and the list goes on. With TV appearances on both BET's "Video Vibrations and BET Live from L.A", He has never been a stranger to the limelight. Baker says," I don't chase the spotlight. The spotlight's job is to follow the action. I am constantly working and trying to enhance every artist I meet."
Being a husband and father of four boys, Doc has no time for stagnation. When asked why do you work so hard he says, "I want to leave a legacy for not only my boys but for others to follow. If you have the capabilities to help someone reach their dreams, it is selfish of you to ignore them."
Learn more about Doc D" Baker and his work by visiting the links below: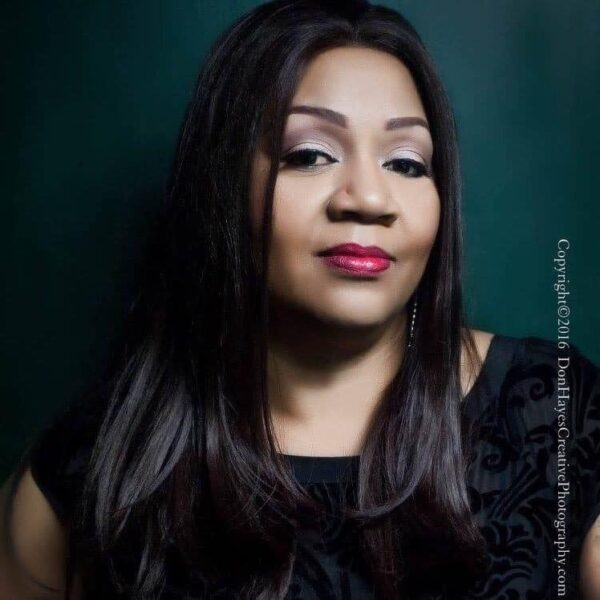 Teresa Berger's love of music began in the late 70s as the cousin of members of the Grammy award winning band, Kool and the Gang. Originally from Hubbard, Ohio, Teresa started singing and acting in high school.
Upon moving to Tallahassee, Teresa rekindled her love for music and acting. She later joined several productions until landing as the manager for The Chapter. For almost 15 years, she has served in many capacities with Tallahassee Nights Live! As an Administrative Director these capacities range from management to publicist duties which includes marketing, social media marketing, booking, tour manager, and event logistics.
Teresa also serves as the Publicist & Manager of one solo artist Joshua "Showtime" Williams of St. Louis, Missouri. She previously was the Manager for The Chapter, whose debut project: The Return of Real Soul Music was featured in Vibe Magazine, on Music Choice, and received 3 major label offers and a Vegas residency offer.
Teresa says, "Tallahassee Nights Live! fondly known as TNL is my family. I love them all and I can't imagine doing anything else but moving higher."
In 2019, Teresa was cast as a social worker in the stage play and the movie, "Justice on Trial." The film is currently being aired on Amazon Prime.
Teresa Berger is a graduate of Florida A&M University, Summa Cum Laude, with a degree in Political Science/PreLaw, with graduate studies in Public Administration.
Along with Executive Director, Lane Harper, Teresa is also the co-founder and Associate Director of the Power of Life Foundation, Inc, a nonprofit that operates in Alabama, Florida, Georgia.
Teresa is skilled in public relations, marketing, booking and IT.
Learn more about Teresa Berger and her work by visiting the links below:
Growing up in Monticello, Florida Shakayla Wiggins was born on March 19, 1986. She is a 2011 graduate of Florida Agricultural and Mechanical University, with a Bachelor's of Science in Economics with minor in business. Shakayla's musical journey began at a very young age. She is a gifted vocalist that has entertained audiences across many musical genres. She is a worship leader at Love and Faith Community Church. She is also a singer with the Tallahassee Nights Live Band. Shakayla enjoys all genres of music specifically gospel. The different style of music as well as her presence in church has shaped Shakayla as a singer and as a person.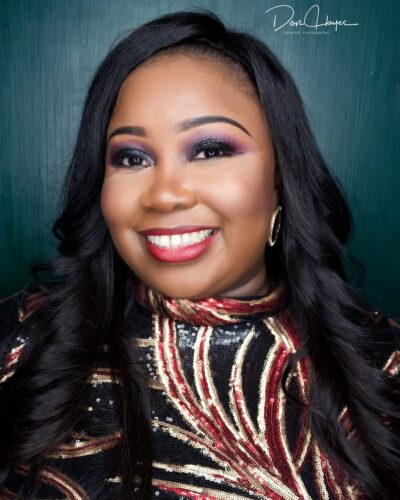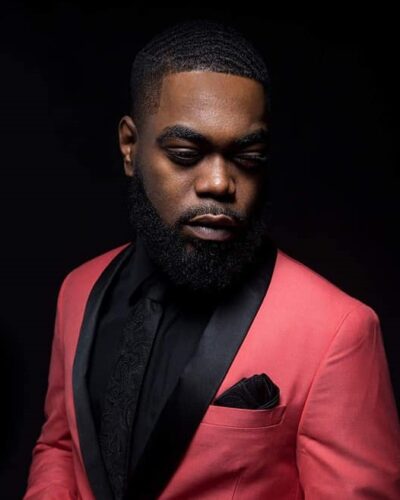 Detroit "DetroitLive" Griffin, was born in Tallahassee, FL. He was raised by His lovely maternal
grandmother and considers himself a Big Mama's Boy. He began singing around the age of five (5) in New Mt. Zion Missionary Baptist Church Choirs, Lloyd, FL where he is now a member and musician.
When Detroit was a teenager he joined the World Renown Boys' Choir of Tallahassee where he sang in the second tenor section for nearly over a decade, traveling throughout the United States and abroad
sharing the gift of music. In 2001, Detroit formed a Gospel/Inspirational singing group and called them the New Generation Singers. Detroit also founded DetroitLive Entertainment & Concierge Services.
Detroit is aspiring to be a Funeral Director and enjoys working with grieving families to somehow help bring light during their darkest hours. Detroit is a strong believer in Jesus Christ and realizes that, He is only Detroit… But the God He serves makes Him so much more.
Keyboards, Bass, Co-Music Director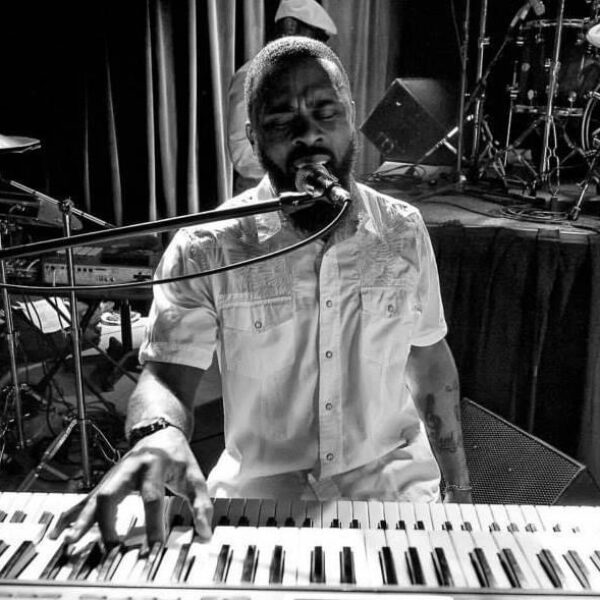 Antonio Wimberly is an American composer, singer, songwriter, music producer, and multi-instrumentalist. This two-time Stellar award nominee was born in the heart of Miami, FL, was not expected to survive infancy. However, God had different plans for this growing musical phenomenon. Born deeply into a spiritual and musical family, his musical journey brings playing the drums at his grandfather's church. While maturing in church and traveling with his family quartet group "The Miracle Lights", his musical gifts were nurtured, groomed, and perfected.
At the level of Antonio's musical career, he has produced the single "He Keeps His Promise" for the "Princess of Gospel" Angela Spivey, produced the hit single "Whose Report" for Stellar award nominee Pastor DeWayne Harvey and Greater Blessings Praise Team, along with a plethora of other gospel artists such as Anita Edwards, The Calvary Boyz, Kendrick Evans, and Renewed, Elaine Nelson, Omega Forbes, The Angelic Messengers, Musical Affirmation of Christ, Jhori Stallworth and many more.
Antonio has shared and performed on stage with many notable artists such as Tallahassee Nights Live, six-time Grammy award nominee Dorothy Norwood, Grammy award winner and platinum artist Donnie McClurkin, Stellar award winner Beverly Crawford, Howard Hewitt, Keith Sweat, Grammy award winner Kendra Foster and many more. Antonio has also played bass on Grammy nominate Chester Gregory hit single "It's Me" from the Doppler Effect album.
Antonio's musical career also reaches to the r&b and hip hop genres as well. He has released four EP's as a solo artist and on all EP's he was the singer, songwriter, and producer on each track. Due to his musical upbringing and being gifted, talented and his attention to detail Antonio has landed himself as a growing phenomenon along Florida's coastline and throughout the country. Adding to his long list of accomplishments, Antonio was awarded the title of "Producer of The Year" by the Tampa Bay Gospel Awards for 2020.
Bio will be updated Soon…Bio will be updated Soon…Bio will be updated Soon…Bio will be updated Soon…Bio will be updated Soon…Bio will be updated Soon…Bio will be updated Soon…Bio will be updated Soon…Bio will be updated Soon…Bio will be updated Soon…Bio will be updated Soon…Bio will be updated Soon…Bio will be updated Soon…Bio will be updated Soon…Bio will be updated Soon…Bio will be updated Soon…Bio will be updated Soon…Bio will be updated Soon…Bio will be updated Soon…Bio will be updated Soon…Bio will be updated Soon…Bio will be updated Soon…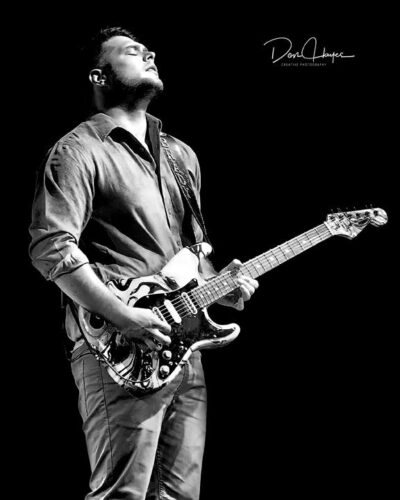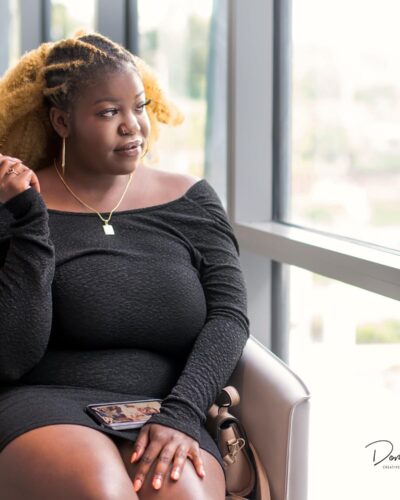 Akeisha Mandela joined Tallahassee Nights Live as a background singer in December of 2018. She graduated from FAMU in the spring of 2017 with a degree in vocal performance. Akeisha sings multiple genres such as jazz and opera and also sings in multiple languages like Italian, French, and German.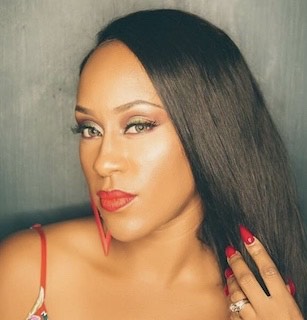 Radiant Jones is a Florida-based professional Makeup Artist and licensed Esthetician. She's the owner of ALWAYS RADIANT ARTISTRY, LLC. A full service Beauty and Creative consulting brand. She attended North Florida Institute of Cosmetology where she earned a professional license in Esthetics in 2011.
Radiant's love for art, beauty, photography, a keen eye for detail and precision has afforded her a decade-long career as a Visual Artist which is a primer asset in her work as a professional Makeup Artist. Known for her creativity, Radiant truly delights in versatility, which has allowed her to work across all genres of media including bridal, television/film, theater/production, editorial and runway. With an innate love and passion for art, skin and all things beauty, Radiant is inspired by the experience of making things and people beautiful. She believes beauty isn't just about appearances but the inner beauty that shines from within. She has done makeup for familiar artists such as Gospel Singer, LaShun Pace and R&B Singers, Tweet & Adina Howard just to name a few. She's currently one of the key MUAs for Family Worship & Praise Center's Praise & Worship team and the Tallahassee Nights Live franchise.
Learn more about Radiant and her work by visiting the links below:
Timothy Clark has been playing the guitar since he was eleven years old. He started out playing in Miami-based St. Mary's House of Prayer. Tim performed and traveled with the Tru-Tones quartet. He has also toured the United States and Europe with Grammy Nominated Neo Soul/ R&B artist, Cody ChesnuTT. Tim has performed on cruise lines and on the soundtrack for 12 Years A Slave. Tim has played with artists such as Evelyn Turrentine, Jessica Reedy, and Jason Nelson, to name a few. Tim also performs with the Tallahassee Nights Live Band and is a smooth jazz recording artist in his own right.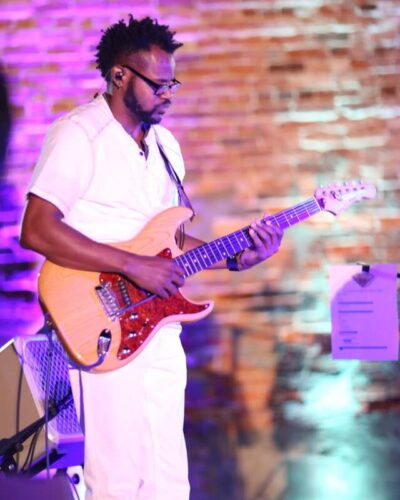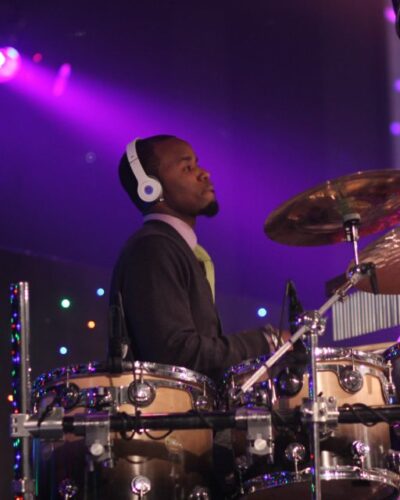 Michael Hunter Jr, age 32, originally from a small town in Georgia known as Eastman, now resides in Tallahassee, Florida as of June of 2019. He's a musician of 25+ years and counting. Mike started playing drums at the age of 4 in his father's, the late Pastor Michael D Hunter SR church. He had his first live studio session at the age of 8 and has been playing, traveling, recording etc, since. Mike quote, "continuously strives for improvement in his craft whether that is his first love of the drum kit, keyboard, production or vocally. Mike has played behind various artists both local as well as major artists such as
• Zacardi Cortez • Terrence Cotton • Javis Mays • Dorinda Clark-Cole • Dottie Peoples • Norman Hutchinson • Javen Campbell • Vanessa Bell Armstrong • Larue Howard • Totally4Him • Lowell Pye • Kierra Sheard • Patrick Lundy • Lawrence Flowers • Myron Butler • Few Miles South • Isaac Carree And more.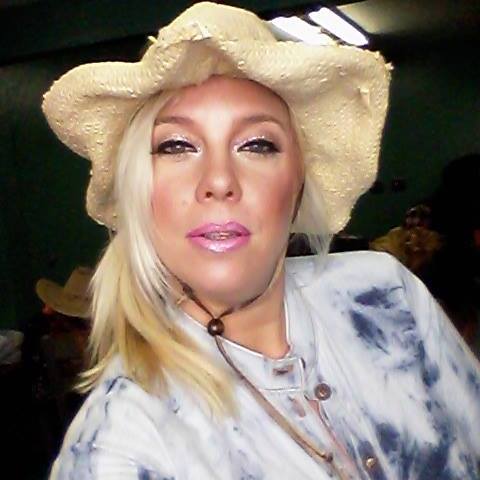 Grace Elsen is a versatile singer performing a wide variety of many different musical styles such as Classical, Disney, Gospel, Opera, Boleros, Jazz, Musical Theater, Christian, Contemporary, Country, Motown, Soul, R&B, Pop, Rock, Movie and Commercial music. Grace Elsen has performed all over the world including Germany, Belgium, Canada, Mexico, and all over the United States. She has sung on Good Morning America, Fox and Friends, NBC, WCTV Eye witness News, WFSU, The Florida Channel, and many other TV and radio stations. She has recorded in Eclipse Recording Studio and opened for Canton Jones and Fantasia!
When not singing or dancing nationally, Grace performs in many local venues such as: Tallahassee Nights Live, community events, fund-raising, benefits, parades, carnivals, fairs, festivals, galas, banquets, ceremonies, special occasions, nursing homes, hospitals, churches, weddings, funerals, concerts, recitals, choir tours, and restaurants.
Her Dance training include Broadway Dance Center, Alexander Technique, Libby Johnson, Nikki Angelo, Carol Dickens, Lynette Wadesworth, Paula Rives, Pam Masters, Thomas Baird, Aurora Hansen, Jennifer Atkins, Millicent Johnnie, Liz Delancy, Janet Vancouver, Rebecca Strickland, and Dr. Kay Picart. Her acting/drama training include: SAHS Theatre, Limelight Theater, ABC Theater, TCC Theater, Stage Techniques for Singers SUNY PURCHASE, Pantomimes SUNY PURCHASE, Theatrical Movements SUNY PURCHASE, Stage Craft SUNY Purchase, Opera Workshop FSU, Seminar FSU, Studio Class FSU, and Masterclass FSU
Adrian is an accomplished singer/songwriter/producer from Sarasota, Florida. Adrian developed his love for singing and performing at an early age watching his mother sing and play the piano at church and home. Adrian, a graduate from the Florida A&M University, has done countless shows all over the world and has shared the stage with legends such as The O'Jays and The Isley Brothers just to name a few.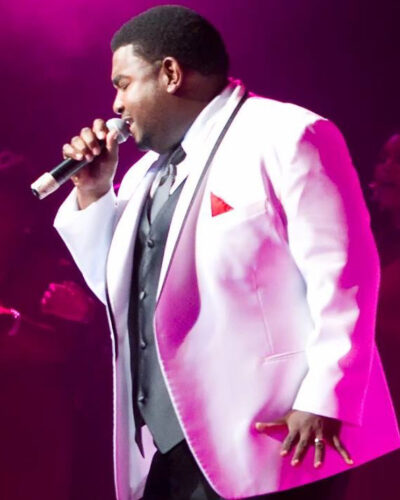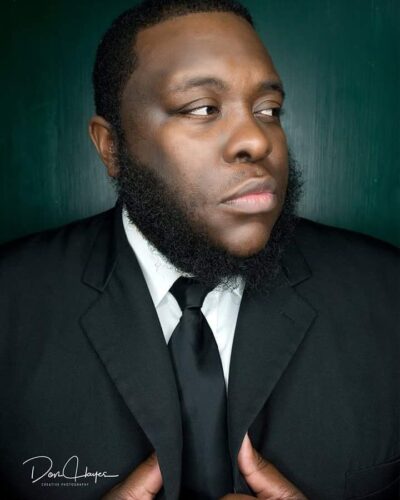 Bio will be updated Soon…Bio will be updated Soon…Bio will be updated Soon…Bio will be updated Soon…Bio will be updated Soon…Bio will be updated Soon…Bio will be updated Soon…Bio will be updated Soon…Bio will be updated Soon…Bio will be updated Soon…Bio will be updated Soon…Bio will be updated Soon…Bio will be updated Soon…Bio will be updated Soon…Bio will be updated Soon…Bio will be updated Soon…Bio will be updated Soon…Bio will be updated Soon…Bio will be updated Soon…Bio will be updated Soon…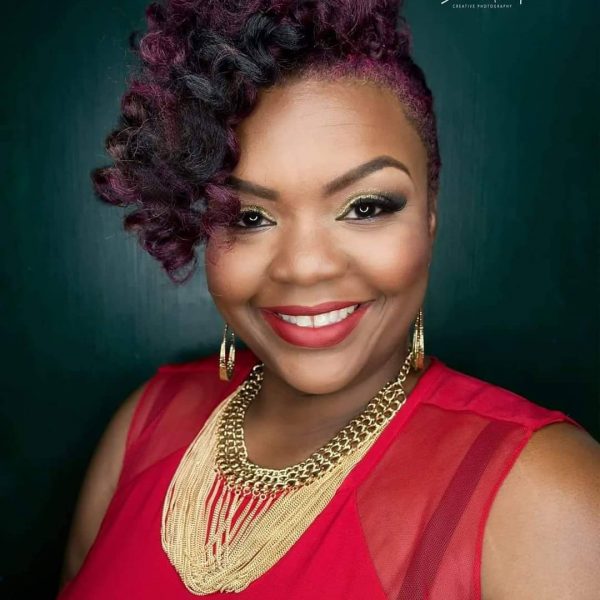 Singer-songwriter Kami Hayes's soulful vocals captivate her audiences from the first note. With a sound influenced by jazz, gospel, rock, soul, and R&B, this artist's genre-bending vocal style enables her to tell an amazing story through song.
Born and raised in Stone Mountain, Georgia, Kami's love for singing was sparked at a young age, when she began singing in her church choir. And she has been singing ever since! Some of her musical influences are singers like Aretha Franklin, Kim Burrell, Sarah Vaughn, Natalie Cole, Jill Scott, Ledisi, Anita Baker, The Clark Sisters, The Walls Group, Faith Evans, Jazmine Sullivan, Diana Krall, Marvin Gaye, Raheem Devaugh, Bilal, SIR the Baptist, and Stevie Wonder. Listeners can often hear elements of these artists in Kami's sound and choices.
Kami has been fortunate to be a member of Tallahassee Nights Live, a critically acclaimed group with whom she has recorded an album (TNL: The Album, Vol I) and with whom she has toured internationally on the Carnival Cruise Line. In 2019 she won an opportunity to perform at an Industry mixer with Central Florida SoulFest in Orlando, Florida. In May 2021, Kami opened up for the inaugural Soul of Southside Festival in Tallahassee, Florida.
Kami's versatility has endeared her to many local artists and made her a go-to choice for background vocal recording and live performance needs. As a songwriter, Kami has co-written songs on TNL The Album: Vol 1 and the soon-to-be-released gospel track, Created After You. She is currently working on an EP to be released in 2022.
For more information about Kami Hayes, follow her here:
Bio will be updated Soon…Bio will be updated Soon…Bio will be updated Soon…Bio will be updated Soon…Bio will be updated Soon…Bio will be updated Soon…Bio will be updated Soon…Bio will be updated Soon…Bio will be updated Soon…Bio will be updated Soon…Bio will be updated Soon…Bio will be updated Soon…Bio will be updated Soon…Bio will be updated Soon…Bio will be updated Soon…Bio will be updated Soon…Bio will be updated Soon…Bio will be updated Soon…Bio will be updated Soon…Bio will be updated Soon…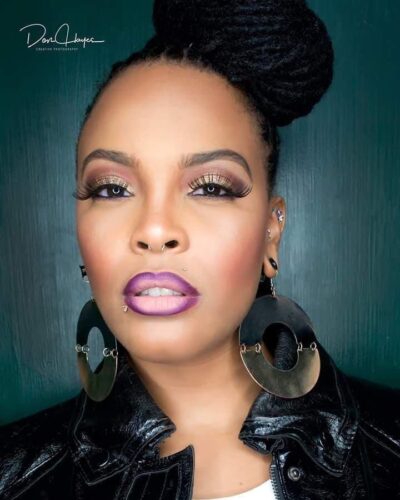 Keyboards, Vocalist, Co-Music Director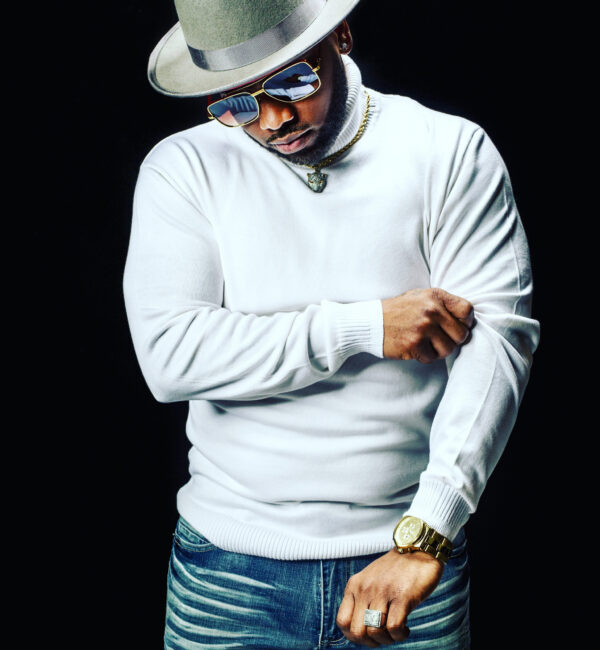 Stephen Walden better known as "Steve Walden", a native of Whigham, GA, began his musical career at a very young age. Growing up playing for local churches in the area Steve was afforded the opportunity at the age of seventeen to broaden his horizons and began playing on a more "professional level".
Since then he has toured with Reverend James Bolton of the Bolton Brothers and national recording artist and Stellar nominee 'The Supreme 7'. Since relocating to Tallahassee FL, Bro. Stevie has served as a keyboardist and musical director for many churches, as well as assisting to produce album for many of the local talent. This talented young man has been seen and heard on stage with quartet groups such as The Supreme 7, 'The Calvary Boyz, Provisions and more
Then he got under the wings of Darius "DocD" Baker and embarked on a journey with, one the hottest bands in Florida known as Tallahasssee Nights Live, where he's had the opportunity to play behind the musical great, Howard Hewitt and many others. In 2017 Steve decided to continue down his path pursuing a career in R&B. From this adventure Steve started his own company 'Committed 6 Enterprise' where his mission was to bring the community together in love and fun. He's now apart of the Southern Soul Movement with Christopher Holt aka Dj Trucker, and has now shared the stage with many other great artists such as Calvin Richardson, Jeter Jones, Theodis Ealey and many other amazing soul/blues artists. Studies have shown that music is the common language that unites various ethnic groups and breaks communication barriers. His passion for music allows him to express his creativity while providing and expanding a positive life-changing experience through the performance of he and the band. If you have not heard him before you are definitely in for a treat so get your dancing shoes ready because it's about to be a party!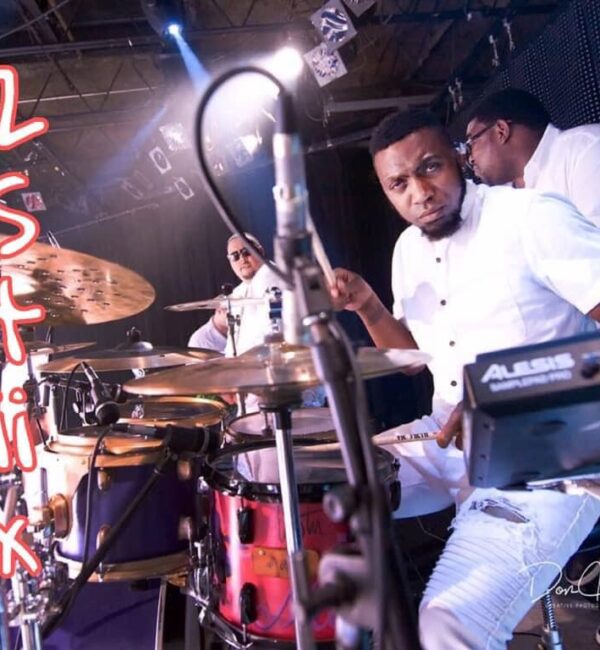 THE "2STiiX" Story

"2STiiX" born Jamical Deonté Thomas on August 20, 1989 in Portsmouth, V.A. on the naval base, son of Angela L. Thomas & Gerald C. Hickman whom both were currently serving in the United States Military branch in the Navy, was born to be a star in his own rights. Even in the womb he was born a drummer & as told by mother, that discovery came while in the hospital 1 day doctors & nurses were running wildly up & down the hallways & when they stopped by her room they realized that the commotion that concerned them was the machine that monitored him needed to be turned down because he was kicking & drumming away inside so loudly. From the very beginning he was always passionate about the love of arts, from dancing & acting, to his greatest love, drums & music. Any opportunity to be center of attention & put on a show he would seize the time & entertain. Since 1 years old he's played drums & from then on would go on to play & tour for artist & organizations such as the renown FAMU Gospel Choir, Bay King's Band, Tallahassee Nights Live, & recently becoming a drummer for El-Live Productions to go tour in Asia. His story is far from being over, it's only just beginning.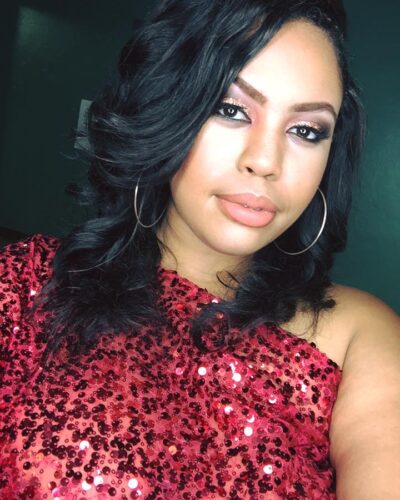 Ms. Jhori Ahnae, a native of Tallahassee, FL, is an active performer, songwriter, producer, and arranger. Jhori has produced 4 singles and just recently released her first EP entitled "Feels Like", available on all streaming platforms. She has been a background vocalist for the well known band, Tallahassee Nights Live, since 2016. She has also sung background vocals or opened for nationally recognized names such as LyricalLynn, Star Swain, Jessica Reedy, Leandria Johnson, Tasha Cobbs, Shenice Johnson, Boyz II Men and the FAMU Gospel Choir. Her most popular solo works include "Chocolate" (released July 2020), "Overdosing On Your Love" (released March 2016), and "Slow Jam" (released November 2019). She is a graduate of Florida A&M University where she was a member of The FAMU Connection and a Spring 2015 initiate of the Theta Nu a chapter of Sigma Alpha Iota International Music Fraternity.
Keith Rodgers was born and raised in Lake Hamilton, Florida (Polk County).
U.S. Veteran, entrepreneur, poet, author, campaign manager, promoter, comedian, host, activist, creative writing workshop facilitator, mentor and consultant!
The Founder and CEO of Black On Black Rhyme and The BackTalk Poetry Troupe. The host of Tallahassee Nights Live!
The creator of "staccatos" which are short poems, sayings or words that have a total different meaning once the statement is read after saying the word!
One of the wittiest people you will ever meet!
The author of two poetry books (Black On Black Rhyme and Giant Midgets). He has recorded two poetry cds (National Po' Day & Ashley's Father) along with a compilation cd with members of The BackTalk Poetry Troupe (Realigion).
Learn more about Keith Rodgers and his work by visiting the links below: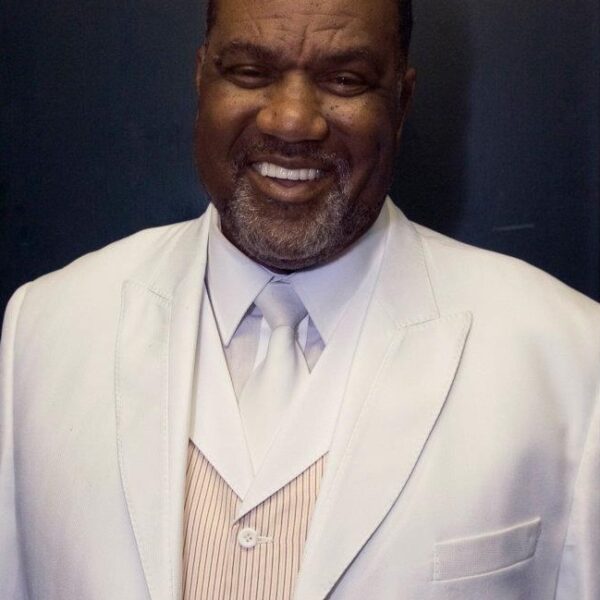 TNL is honored to have a legend in radio broadcasting as one of its host. Joe Bullard was born in Florida in 1951. He attended the University of West Florida and graduated with a Bachelor's degree in Journalism in 1974. He found out about the Coral Castle on the television series called "In Search Of" in September of 1984. During this time he was working at Lake City Community College as Public Information Director and Professor of a newspaper class. Joe spent 10 years of research at Coral Castle and started writing Waiting for Agnes in February of 1995.

Currently Joe is undoubtedly Tallahassee's FAVORITE Personality, Program Director of WHBX 96.1 Jamz and "The Voice of the FAMU Marching 100". Listen to him weekdays from 10AM – 3PM and be entertained by the BEST radio show around while getting the latest news, entertainment stories, your favorite music played and of course you know with "The BIG Station" will have your chance to WIN the BIGGEST prizes in the city with the hottest concerts, cash prizes, free food and of course trips to all the theme parks!
Follow Joe Bullard on social media and find out more about this living legend.
How long have you been in radio? Always and forever
Radio History: I wrote it! If you look up radio in the dictionary my picture is the definition!
What do you like about your job? Everything!
Hobbies: People and Riding in new cars while I watch soap opera " Young And The Restless"
Something Interesting about you: It's all interesting with me!
Role Models: My Family
When I'm not on the air, I like to: Watch TV "The Westerns" and TV Land
Favorite foods: Soul Food!
Favorite music: I like it all
Favorite artist: Marvin Gaye
Favorite song: "Joy and Pain"
Favorite sports team: The FAMU Rattlers
I can't stand: Negativity
Lifelong dream: I'm living it!
Worst job experience: Still Waiting!
Personal Quote: Worry about nothing, pray about anything, and thank God for everything.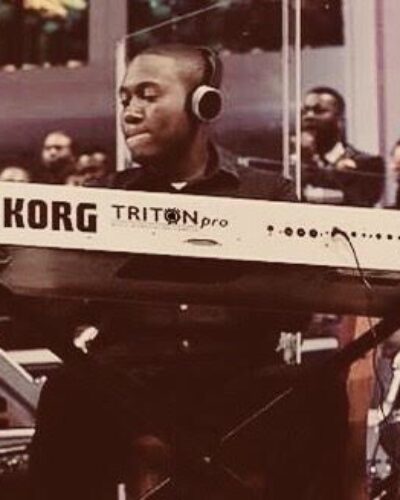 Greetings. My name is Edwin Mompremier. I am from Miami, FL and I currently play the piano. My life goal is to help add positive change into the word through medicine and music.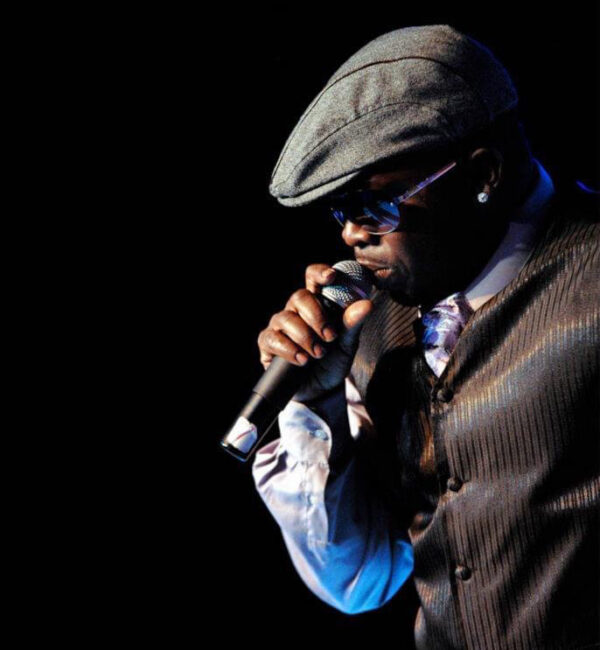 Donnell Davis is a rhythm and blues/contemporary gospel singer who hails from Tallahassee, Fl. Mr. Davis is a sensational artist. He infuses the timelessness of a classic R&B sound with the piercing soulful stirrings of a gospel singer. He currently Headlines the amazing Maximum Treble Band. They have been continuously showcased on Tallahassee 27 ABC News Station.
Mr. Davis released an album in 2020 that encompasses those exact aforementioned qualities. He is also available to promote his album in any upcoming events that may take place outside of his community.
Donnell has been gifted with an incredible singing voice from a very young age. He has always been inclined to showcase that gift at any given opportunity. From choir selections and solos, to performing at weddings and family reunions, he has given a professional performance each time. As a result of his stellar performances, he's gone on to become a community, YouTube, and Twitter favorite, displaying his talents monthly at the "Tallahassee Nights Live" venue. His work has been reviewed and revered on major radio stations in the city (WANM 90.5 FM, 96.1 FM JAMZ, and by dj "Lil Boy" on Blazin' 102.3 FM). Prior to radio recognition, in 2004 Donnell auditioned for and won the American Idol competition in Tallahassee, FL. He was sponsored by 96.1 FM JAMZ, to travel to Orlando, FL and compete nationally for the same show. Once he returned, he collaborated with Michael Miller and went in to the studios to record an album entitled, "Natural High". The album was released in 2005, and one of the inspirational hit songs, "Sing Praises", received constant rotation on the local radio stations. The song garnered so much attention, they were interviewed and featured on the cover of the March/April 2005 edition of the "Tallahassee Inspirational Community Publication" in the "People in the Community" section. He's performed live at a host of events, including the 2013 Fantasia Barrino Labor Day Weekend Jam at the Tanyard Creek Amphitheatre in Quincy, FL, 2014 Freddie Jackson Mother's Day Concert at the Tanyard Creek Amphitheatre, and 2014 Roy C Memorial Day Music Festival at the Lloyd Pavilion in Lloyd, FL.
Donnell Davis is destined for success and his melodic voice is the key to that success. Look forward to major hits from his 2020 album HEAR MY HEART. Whether it's from the soul stirring singles "TWO STEP" and "HELP ME" to the upbeat hit "GOOD OLE CHURCH", the listener is sure to be impressed with the musical stylings of Donnell Davis.
I've been a licensed hairstylist almost 20 years and have hosted educational hair shows and many events bringing people together of many ethnicities and genres. I am also the visionary of Couples Therapy, a relationship guide to a healthy marriage. I am a husband to Chereka Davis and the father of seven children. Nominated for a 2016 Hoodie Award for best Salon.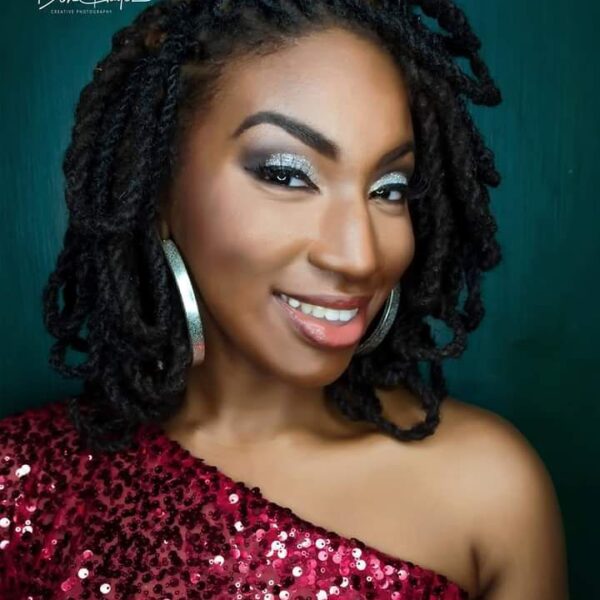 Kadija Christie, artistically known as Ausetiri, is a singer/song writer/musician and a contemporary surrealist painter who lives and works in Tallahassee, Fl. A native to Miami, Fl with roots in Jamaica, her colorful paintings pay homage to her culture and the people of the African Diaspora. Her distinctive personal style can be described as illusory realism or fantasy with a focus on portraying the narrative of her people. Her music can be described as soul-filled and emotive with a story or message to tell.
Ausetiri is a name that she created for herself to embody her essence as a creative. Auset is known as the Egyptian Goddess who represents, the mother, the creator, the matrix from which all things are formed. Tiri is Greek and masculine and means the swift one or the wise one. Together both names mean the wise creator; Ausetiri.
Ausetiri has always had a passion for music and art as a child. At the age of 8 she started training in classical music and participated in her school's choir groups from elementary school all the way through college where she gained an appreciation for all genres of music. In 2014 she picked up a paint brush for the first time and immediately fell in love with the art of painting. She is familiar with both watercolor and acrylic, but, her medium of preference is oil. Since oil is thick and takes a little more time to craft and can be layered and textured, she finds that this medium is the most favorable to experiment with and expand her painting style.
Her surroundings and personal life experiences usually inspire her work. When it comes to creating she likes to compare her thought processes to that of waves in the ocean. Ideas spark other ideas and spin off into other projects and series creating a ripple effect that is almost never ending and always flowing.
Her proudest moment in her artist career was gifting a portrait in person to the legendary R&B singer and lyricist Lauryn Hill. She has also been acknowledged by several other celebrities on social media for her work such as Issa Rae, Lianne Lahavis, and Erykah Badu.
In her words, the purpose for her art, both music and visual, is to purify the soul, stimulate the psyche, create a dialogue and merge the connection of the spirit and mind. All her pieces have layers of meaning from each color, each note, each lyric, phrase and texture and encourages its' viewers and listeners to embrace truth and always dig deeper.
Adrian Green better known as "DJ King Green" was born and raised in Quincy, Florida. He took an interest in music at an early age. He purchased his 1 st set of turntables in High School and from there he would DJ various parties and events in High School and College. DJing for over 30 years, Adrian "Dj King" Green has shared his talent at weddings, family reunions, concerts, block parties, and various social events. DJ King Green is experienced in playing all genres of music from Classical to Mainstream. You can catch DJ King Green as the tour DJ for R& B singer Chris Knite, Manageurmic Productions Comedy shows, and Tallahassee Nights Live.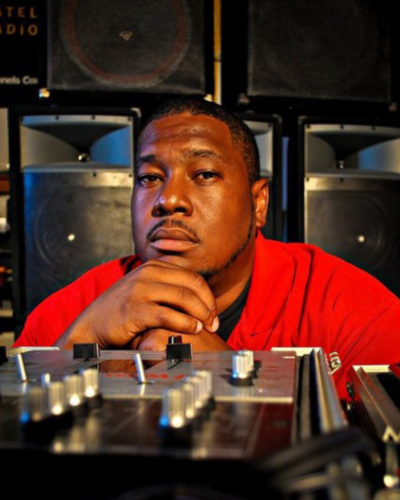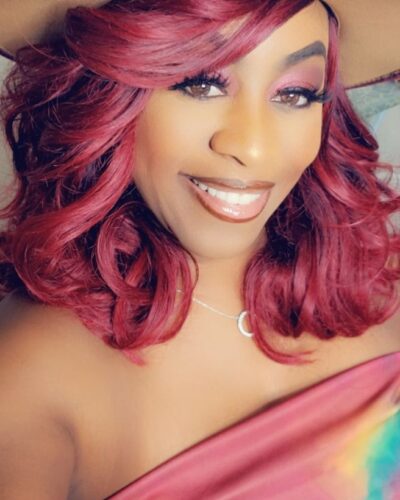 When you look beautiful, then you feel beautiful and that is the joy I like to bring to everyone who sits in my chair with LOOKSBYCOCO MAKEUP ARTIST :lipstick:. I am a freelance makeup artist with over 8 years experience doing weddings, stage plays, live shows, commercials, and all special occasions. I have learned from my clients one golden rule, women want to look fresh, flawless and beautiful. I have a heart for people and love what I do and the beautiful people I get to meet on this journey as a makeup artist.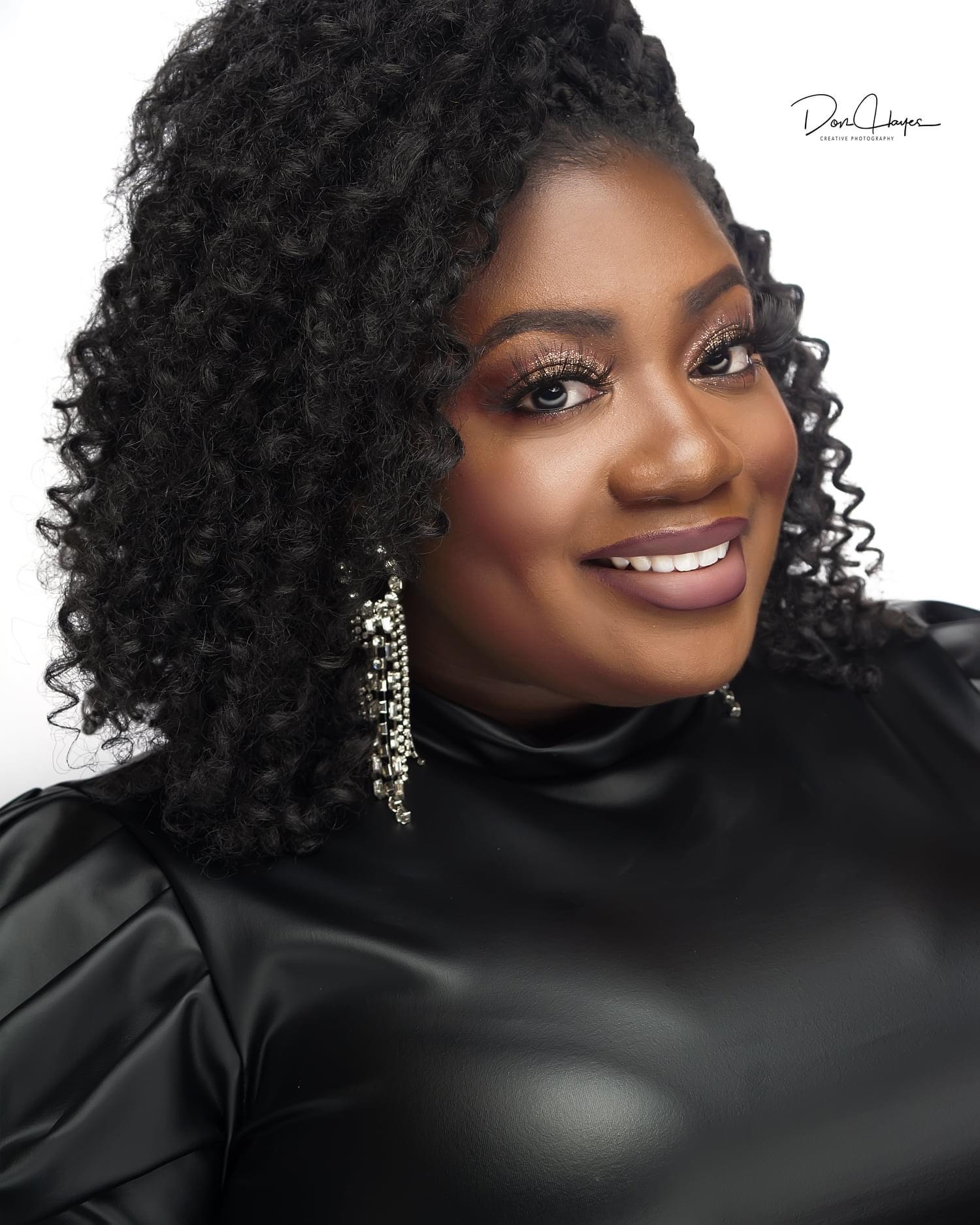 Enhancing natural beauty is foremost in the mind of Courtney Black when she has the brush in hand.
A freelance makeup artist with more than 10 years of experience, Courtney is well versed and ready to serve. From fashion photoshoots to creative studio photoshoots, to makeup education and product consultations, she's got what you need. Courtney has learned that makeup is a universal language that is expressed in individualized forms; Women want to be flawless, feel beautiful, and look like an enhanced version of themselves. It is this realization that drives Courtney to provide a signature style that is feminine yet natural for her clients while keeping with modern style drawn from many creative sources.

Courtney's vast experience, combined with training from highly regarded professionals, helps cultivate the grand reveal of her clients, presenting them transformed into their best selves.

Courtney is prepped and ready for your corporate or private makeup service, a personalized makeup lesson so you can achieve flawless makeup at home, or you can let her come to you and prep you for your special event.
She's looking forward to making magic with you! Book now!
Devan Moore is a Tallahassee native that is currently pursuing her Doctorate at the Florida State University College of Music in Music Education. She was previously the Band and Orchestra Director at Fairview Middle School in Tallahassee, Florida. Prior to her position at Fairview, Ms. Moore was the band director at R. Frank Nims Middle School in Tallahassee, FL and the Assistant Band Director at Mundy's Mill High School in Jonesboro, GA. Ms. Moore is a graduate of both Florida A&M University with Bachelor of Science in Music Education and Florida State University with a Masters in Music Education.
Devan has been performing locally and nationally since 2007 when she became a member of the Incomparable Marching 100 at Florida A & M University. She has performed with Tallahassee Nights Live since January 2016 as a saxophonist and has since become a sought after musician, performing for various charity and celebratory events.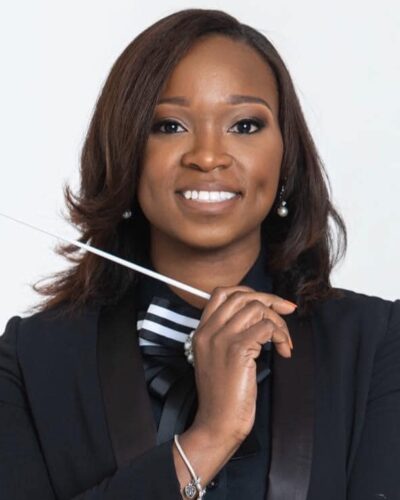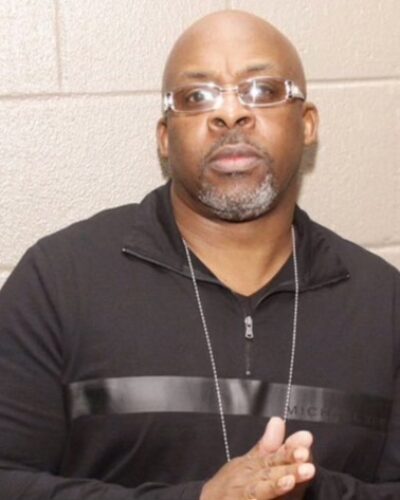 Jim Baker, Jr is well known as "DJ JBaby" was born and raised in Cairo, Ga. Jim took an interest in music at a very early age listening to The Almighty Joe Bullard on WANM. He also took interest in the middle and high school bands in which he played Cornet and Trumpet. Djing for almost 30 years J-Baby has performed hundreds of weddings, concerts, parties, and corporate events. You can checkout DJ JBaby on his weekly podcast on IHeart Radio and Amazon Music. JBaby also travels and DJ's Southern Soul concerts and shows opening up for artists like Bigg Robb, Sassy D, Pokey Bear, Labrador, Lady Q, Donnie Ray, and of course Tallahassee Nights Live and many, many others.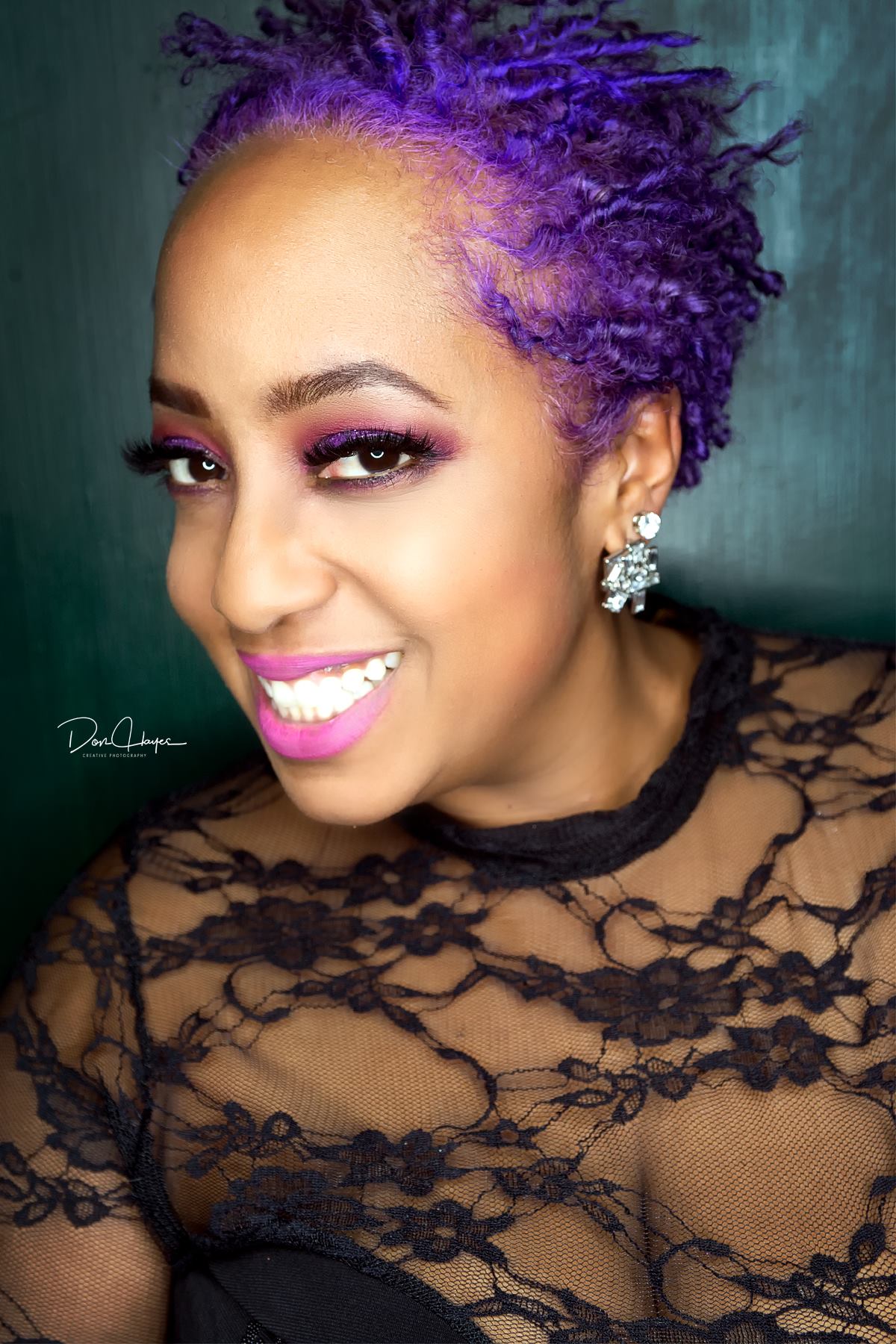 Singer-Songwriter Entertainer – LaCloteal is gifted to sing. She has the undeniable talent to meticulously craft vocals that invite and magnetically draw you into her marvelous world.
#theseed #whereitallbegan #acceptthechallenge
The Gary Indiana native spent her early years practicing on her front porch, which she designated as her first stage. Pretending the gleaming light at sunrise was her spotlight, and with an audience of cumulous cloud silhouettes of people sprawling the sky, while clenching tightly to her hairbrush microphone, she belted out that the first song, sang her heart out, and in that instant, the shining star was born.
#theroot #training #focusonwhatyouredoing
The uplifting vocals of this Sunday morning songstress originated with her wholeheartedly singing weekly with the church choir, this is the spiritual cornerstone of her unique vocal experience.
Grasping every singing opportunity, she perfected her performing arts skillset, singing in school choirs, musical theatres, and even storefront church revivals, and with each performance fine-tuning her craft while creating a lifelong and worldwide fan base.
#growth #thewater #completethetask
LaCloteal found professional sanctuary writing, singing, and producing studio projects for signed and widely distributed artists. This spark lit the fire leading to countless hours of session work, radio spots, and voiceovers for numerous local and internationally recognized artists.
#presentday #showcasing #firstbloom
An impromptu parking lot audition landed LaCloteal, her first-class vocals, and varicolored hair a new home with the elite cast of TNL. Opportunities soon opened up to share stages with several award-winning singers, world-renowned songwriters, and world-class producers.
#comingsoon #nextseason #enjoythereward #harvest What's Next for LaCloteal?
LaCloteal continues following the footsteps of the greatest vocal giants to come before, humbly pursuing and perfecting her abilities in the global spotlight. Her heart posed and focused on writing and producing, and singing universal love songs. Her ultimate dream is to have the little girl, who once sang to clouds on her front porch to one day perform and sing her favorite songs at all the major concert halls, famous building structures, and extraordinary wonders of the world.
Give her a mic, and she'll sing to the world song about the Greatest Love in all the earth.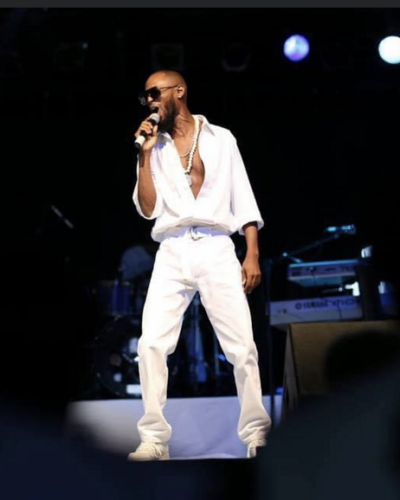 Tobias Bryant aka TOBE is a Musician, Singer, Songwriter, Dj, Host, Promoter, Producer & Actor.
Mr. Bryant is known for is high energy, extremely positive vibes, being able to keep the environment ablaze, and blow you away with his style of entertainment .
Born in Greenville, Mississippi to a military family he definitely wasn't there long but eventually made his way to Tallahassee which is his hometown
Tobias became a member of Tallahassee Nights Live, and with the help of Darius Doc D Baker
and the TNL cast, He is a featured face all over the world.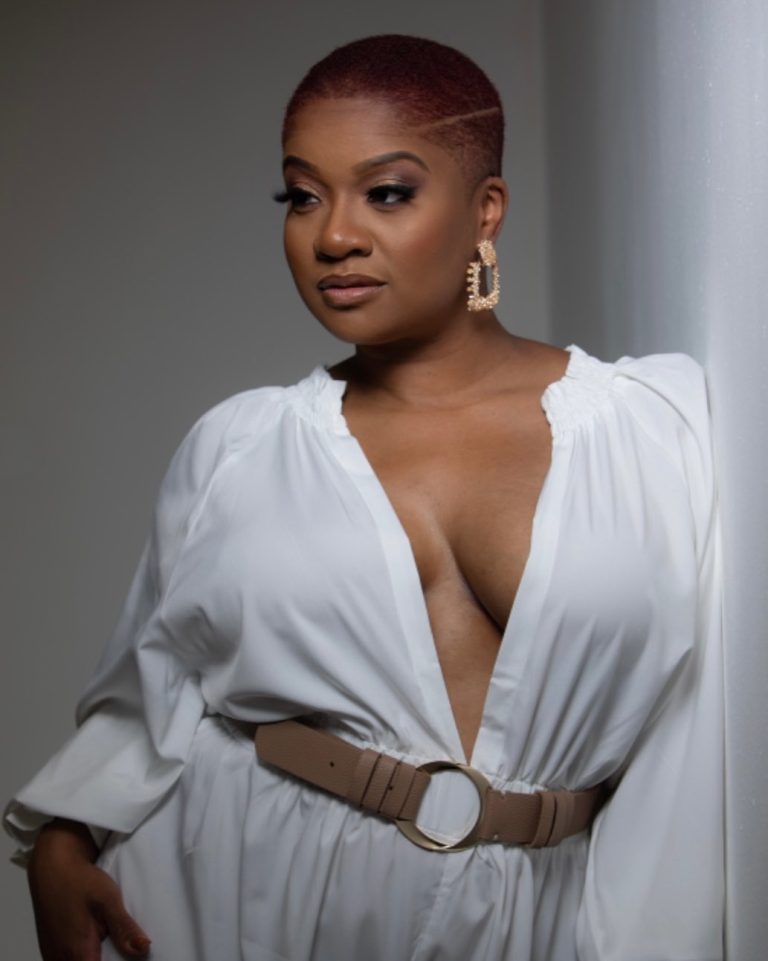 Deanne Williams is a singer, songwriter, and actress from West Palm Beach, FL. She is a graduate of Florida A&M University where she received a Bachelor's Degree in Health Sciences. While on the Hill, Deanne was a member of the world renown Marching 100, symphonic band, the FAMU Concert Choir, and the FAMU Connection.  
Deanne's acting credits include The Color Purple: The Musical, Shug Avery (Essential Theatre); Dark Legends in Blood, Lena Horne (Essential Theatre); Naughty with a Price and Naughty with a Price II: Love Conquers All, Jasmine Rye (TNL); A Westside Story, Shark Girl; Caroline, Or Change, Radio #2 (Quincy Music Theatre), Me Against the World, Various Characters and Featured Soloist (Fire Dove Production).
Deanne's various musical influences and styles include Gospel, R&B, Pop, Rock, Hip-Hop, Reggae/Soca and Country. Some of her notable performances include Bob Marley's 60th Birthday Celebration in Addis Ababa, Ethiopia with the FAMU Concert Choir and opening for major recording artists Lil Wayne, T-Pain, Boyz II Men, SWV, and Anthony Hamilton. A highly sought after background vocalist, you can hear her soaring soprano vocals on numerous projects and stages. 
Deanne has been a part of Tallahassee Nights Live since its inception operating in various roles from lead vocalist, background vocalist, show planner, producer, to stage manager. 
She has been married to her husband Parnell, who's shared the stage with her in numerous performances, since 2010 and they share 3 beautiful boys together.
She is a featured artist on the TNL Vol. 1 album on the popular track, "We Came Out to Party" which was written by Shekya Davis and Deanne. It also features "The Crowd Pleaser" DJ Bo Weezy with DJ Boogie G on the 1's and 2's. Produced by Freeky Neek and Doc D.